manual:free-text-editor:tables
Table of Contents
Free Text Editor - Tables
In the MediSign Text Editor you can easily, quickly, and securely create a text with basic formatting.
Text with basic formatting can also be imported directly from Word (or another Word Processor) with Copy and Paste.
For security reasons, Tables cannot be imported from Word and must be created with the built-in tool. Detailed instructions follow.
Insert Table
To insert a table, click on the + (Add) symbol and select "Table"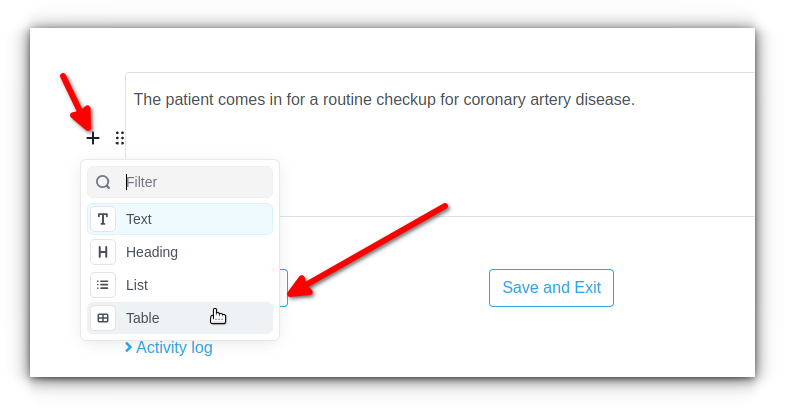 A Table is automatically created with the default number for Rows and Columns (2×3)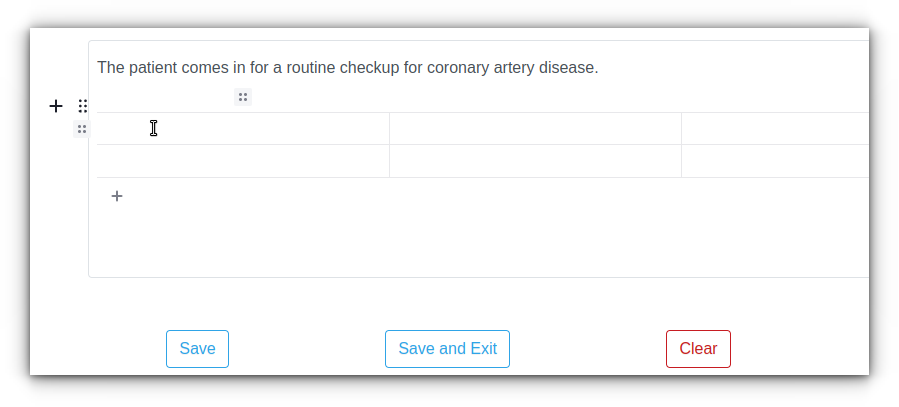 Headings
To choose whether the first Row has Headings (or not), click on the icon with the 6 dots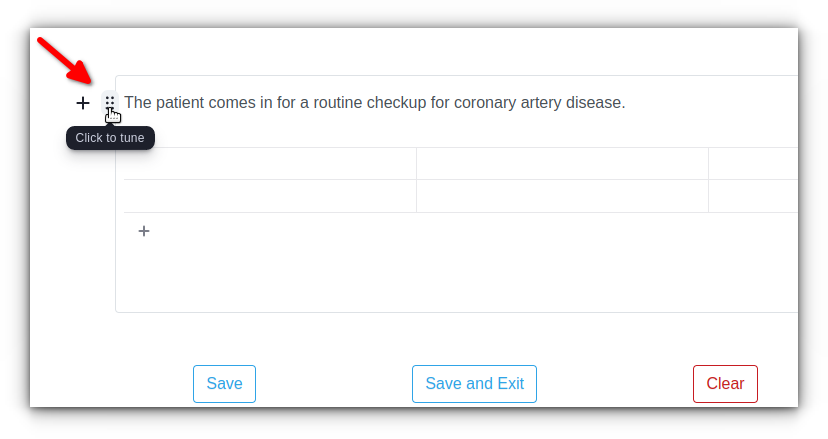 then select appropriate and then press "SAVE"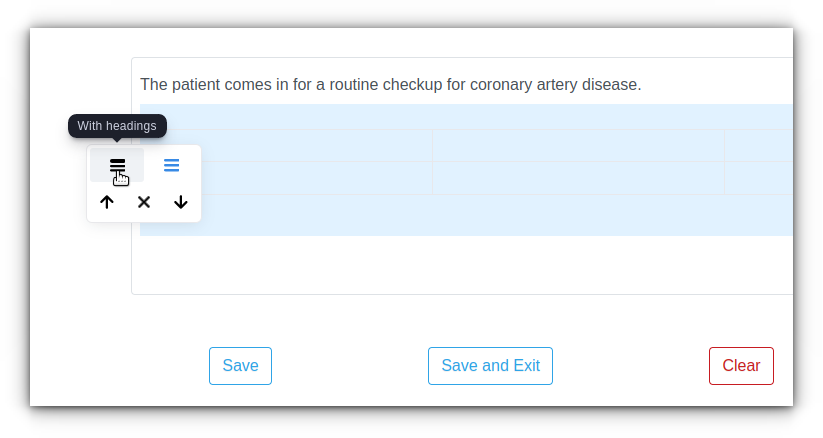 Columns
You can manage the Columns of the table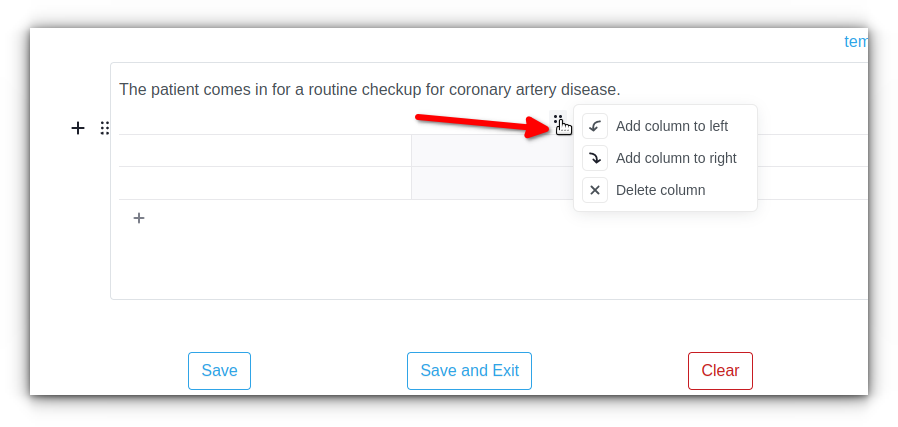 Rows
You can also manage the Rows of the table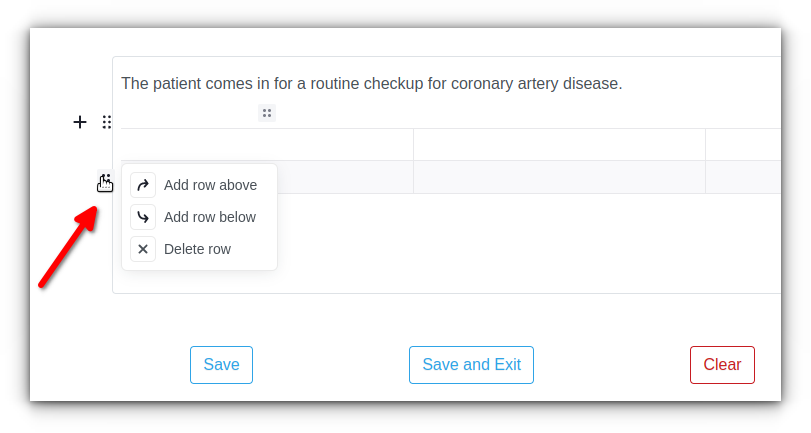 Delete Table
To delete the Table, click on the icon with the 6 dots and then on the X to Delete.
The icon will turn red, asking you to confirm. Press it again to delete.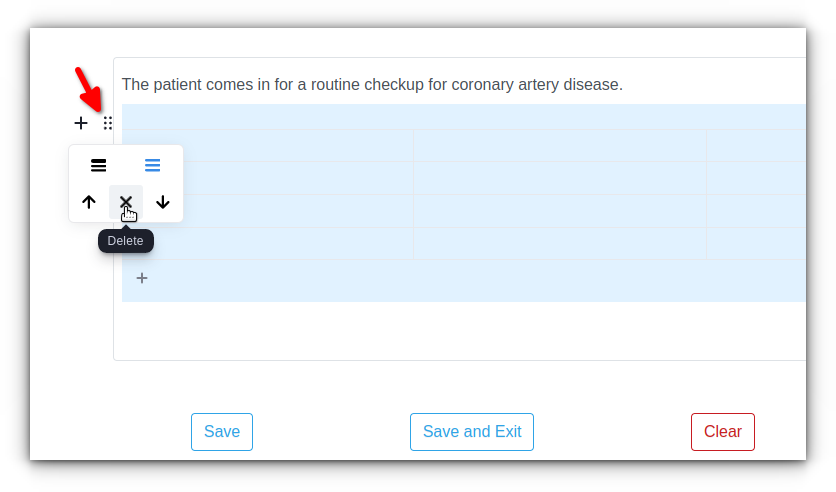 Example

Related topics
manual/free-text-editor/tables.txt · Last modified: 2022/09/19 14:22 by Admin
---